If you're engaged and starting to plan your wedding, congratulations! This is an exciting time in your life. But where do you begin?
There's a lot to think about when planning a wedding, from the big things like the venue and guest list and wedding planner to the smaller details like favors and table decorations. But don't worry, we're here to help!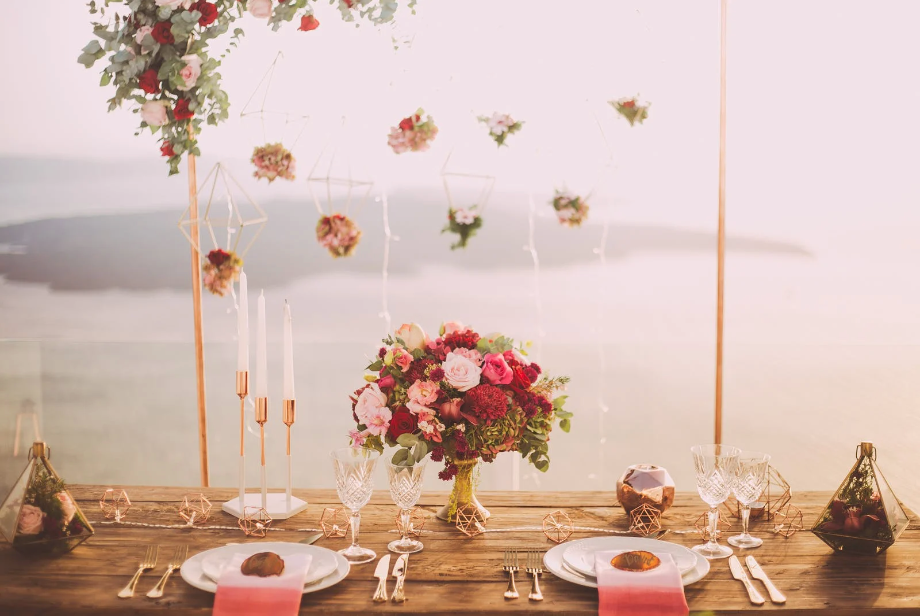 Here are a few tips on how to get started planning your dream wedding:
Set a budget. This is one of the most important steps in wedding planning. Knowing how much you have to spend will help you narrow down your choices for venues, vendors, and other expenses.
Choose your date. Once you have a budget in mind, you can start looking at potential wedding dates. Keep in mind that the date you choose will affect other aspects of your wedding, like the availability of your venue and vendors.
Pick your wedding party. Who will be standing by your side on your big day? Choose your bridesmaids and groomsmen carefully, as they'll play an important role in helping you plan and execute your wedding.
Start looking for a venue. The venue is one of the biggest decisions you'll make when planning your wedding. It will determine the overall style and feel of your big day, so take your time in choosing the perfect place.
Book your vendors. Once you have a venue locked down, it's time to start thinking about other vendors like your wedding photographer, caterer, and florist. Do your research and book the ones that fit your vision and budget.
Send out save-the-dates. Once you have all the big details finalized, it's time to let your guests know! Send out save-the-dates so they can start making travel plans.
Start working on the details. Now it's time to get into the nitty-gritty of wedding planning! Start working on things like your guest list, wedding menu, table decorations, and more.
Enjoy the process! Planning a wedding can be stressful at times, but try to enjoy the ride! This is a once-in-a-lifetime experience, so savor every moment.
We hope these tips help you get started on planning your dream wedding! For more wedding planning advice, check out our blog or contact us today. We're here to help make your big day everything you've ever wanted it to be.
Is 2 Years Too Long to Plan a Wedding?
When it comes to wedding planning, there is no right or wrong answer – it all depends on what works best for you and your fiancé. However, some couples do find that two years is too long to wait, and end up feeling rushed and stressed in the lead-up to their big day. If you're considering a shorter engagement, here are a few things to keep in mind.
One of the main benefits of a longer engagement is that you'll have more time to save up for your dream wedding. While two years may seem like a long time to save, it can actually go by quite quickly. If you're set on having a lavish ceremony and reception, you'll need to start setting aside money as soon as possible.
A longer engagement also gives you more time to finalise all the details of your wedding. This includes things like choosing your dream venue, booking vendors, and sending out invitations. If you're not a particularly organised person, having a longer engagement may help you to avoid feeling overwhelmed closer to the big day.
On the other hand, some couples find that two years is simply too long to wait. If you're eager to start your life together as husband and wife, it may be worth considering a shorter engagement. This way, you can avoid any unnecessary stress and enjoy the lead-up to your wedding day. Just be sure to sit down with your fiancé and discuss what would work best for both of you before making any decisions.